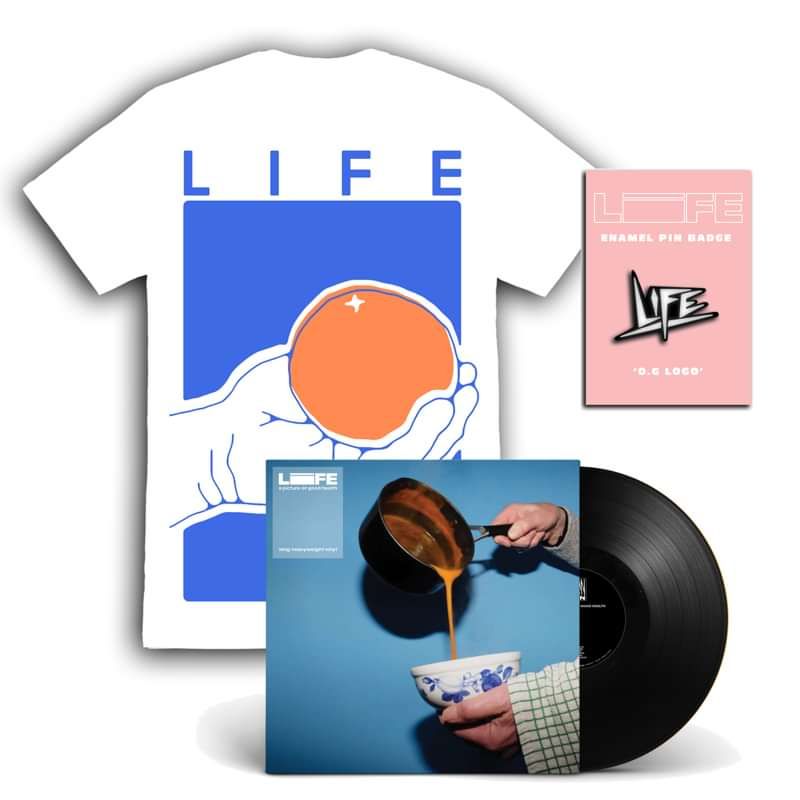 FRUIT LP BUNDLE
'A Picture Of Good Health' Black LP + FRUIT TEE + OG Badge
This bundle also includes: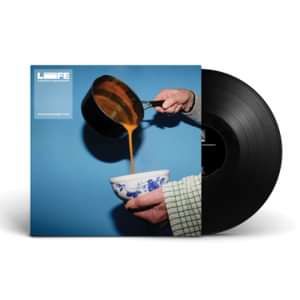 A Picture Of Good Health - LP Vinyl
Black 12" Vinyl. High-Quality Pressing.
'A Picture Of Good Health' is due out 20th September 2019 via band's own label 'Afghan Moon' and also sees them partner for the first time with PIAS.
Produced by Luke Smith (Foals) and mixed by Claudius Mittendorfer (Parquet Courts), the band hone in on a bigger and more focused sound whilst also channeling the lyrical content inwards. Whereas the band's debut album 'Popular Music' was broadly political, the new album takes a more personal approach with beguilingly honest and brave lyrics that are bold in both sound and feeling, whilst also retaining the core DNA of their previous material.
Mez says "A Picture of Good Health is not a collage of work but rather a snapshot of time; our time and the time of those around us. It's political, but in a personal way. It's a body of work that explores and examines the bands inner-selves through a precise period; a period that has brought pain, loneliness, blood, guts, single parenthood, depression and the need for survival and love. It is the sense and need for belonging that is the resounding end note!"
Tracklisting: 1. Good Health 2. Moral Fibre 3. Bum Hour 4. Hollow Thing 5. Excites Me 6. Never Love Again 7. Half Pint Fatherhood 8. Grown Up 9. Niceties 10. Thoughts 11. It's A Con 12. Don't Give Up Yet 13. New Rose in Love
Artist: LIFE Title: A Picture Of Good Health Format: CD Cat No: AFG007LPCD Release Date: 20th Sept Label: Afghan Moon / [PIAS]
This bundle also includes: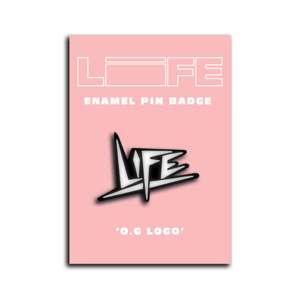 Enamel Pin Badge - O.G. Logo
The finest enamel pin badge of the best punk logo around. For O.G's.
This bundle also includes: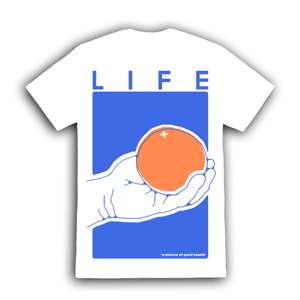 FRUIT TEE
Are You Making Healthy Choices?